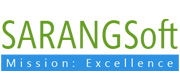 Call us:
USA: 425-378-3890
|
India: 33-2357-6094/6095
»
Data Backup and Recovery
Data Backup and Recovery
Data Backup doesn't start and end with the software alone.
We design an optimum data protection mechanism for your organization with our data backup product, the right choice of local and cloud storage, and the required process.
RESULT: Best Value, Data Safety / Protection, Peace of Mind.
Regular backup of data is a must, but over time it is important to know and track –
Which drives, folders, files of which computers (PCs / servers) are being backed up
Backup on which computers succeeded vs. failed (and why) on which day
How much data (volume) is being backed up from each computer
How long should the backed up data be retained vs. disposed (and how)
When the backup destination drive is getting full and needs replacement and/or cleanup and so on.
Data backup is a simple concept, and it is not that hard to do, especially for a single PC or server. The backup process gets more complex as the number of PCs and/or servers increase. Setting up scheduled backup for a few PCs / servers is relatively simple, and there is not much of tracking needed. However, taking regular backup for 10 or more PCs / servers is not so simple any more.
Backup for an organization involves a number of decisions, some of which are mentioned above. It is not so hard to do for a few computers, but a formal Backup Process needs to follow and maintain a well-defined process – comprising of a set of documented decisions and steps, which can be referred to and reviewed later on. This helps address problems as well as plan for improvements over time.
As a complete data backup solution, we work with the customer on a end-to-end process to plan, acquire, install, configure, manage, monitor, and review the entire backup process. Since we own the backup software (WinBackup Business and filexpertez), we can customize it to fulfill a customer's special needs, including UI (look & feel), additional functionality, different behavior, integration with existing / other infrastructure, and so on. We can even brand it (white label) according to a customer's requirements.
This leads to a "complete solution", not just a "backup software".
We help with the following steps.
a) Understand organizational needs and situation:
Identify the computers to backup
Select the drives, folders, files to backup
Amount of data to backup
Backup frequency – from very frequent (hours) to days apart
Internal network (LAN) type and status
Budget – upfront (CapEx) and continuing (OpEx) costs
b) Determine the storage options:
Estimate the regular backup volume
Total storage space needs
Based on LAN, budget, data type etc., pick storage technology (USB-HDD / Optical / NAS / Server share / ...) and estimate cost
Viability of cloud storage (Internet upload speed, bandwidth) – chose suitable service
c) Develop a data backup policy:
Frequency of full backups: weekly / monthly / quarterly / annual
Frequency of incremental backups: hourly / daily / weekly
Split data by date? Old (static) – archive Vs. Current (dynamic) – backup
Compress backup archives – how much?
Encrypt backup archives? Level of encryption, password etc.
Notify by email on backup completion / failure – whom to email, email settings etc.?
Upload backup archives to cloud storage?
How long to retain full vs. incremental backup archives?
Address any organization-specific needs, policies, rules etc.
d) Installation and configuration of the software on required computers
e) Setup backups (full & incremental) with suitable options and schedule for automated run
f) For cloud backup, setup with the selected service provider
g) Provide training and support to get it started as well as later on
Total solution for all data backup needs in an organization.
Scroll
Scroll