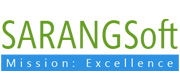 Call us:
USA: 425-378-3890
|
India: 33-2357-6094/6095
Support
Thank you for your interest and support of our technology product and service offerings.

We try our best to create high quality, feature rich and easy to use products that serve a wide range of users at work or home. Similarly, we continuously enhance our skills and experiment with the latest technologies, so that we can be effective for clients seeking help with custom software development services.

In spite of all our efforts, there could be mistakes or shortfalls, which might affect your work in some ways. We are eager to know about any such incident – as much as we want to hear all the good things about our work – so that we can correct the errors and help our users address the problems in suitable ways.

We look forward to hearing from you, our customer / user. You can help us improve through your honest comments, suggestions, and requirements. We'll try our best to stay engaged with you, and keep you up-to-date on our plans on addressing your feedback.

If you are happy with what we do or have done, please tell your friends. If not, please tell us, and give us a chance to correct ourselves, and deliver you what we should have in the first place.

We really appreciate your support for us. This page is our way of saying "Thank You!"
Please send us your comments, suggestions, requirements. We'll try our best to address your needs.
This is a collection of useful information about SARANGSoft's products, services, and customizable IT solutions.
Scroll
Scroll