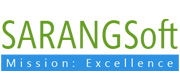 Solutions
Every organization needs specific solutions that serve its own scenarios. It's like getting a tailor-made suit done, which fits well and looks great. However, it takes time to get made, and does cost more, sometimes a lot more. Ready-made off-the-shelf clothes "may not" fit as well or may not have the exact color or cut you wished for, but you can choose one that works "pretty well", buy it within a few minutes, and without hurting your wallet as much. Most shrink-wrapped products are like that – readily available and serves the need pretty well, and because of large-scale production and distribution, the cost is comparatively lower.

The same is true for software too. You can get a custom-made software developed "only for you", but it will take more time and cost a lot, and you may not have or be willing to give either of those. However, the off-the-shelf stuff doesn't really fit your needs. What do you do then?

Our solution to that is Customized IT Solutions, which is in between our Custom Software Services and Software Product offerings. For custom software, we provide whatever the customer wants, based on specific needs. It costs more, and it takes the time it deserves. On the other hand, Customized IT Solutions are solutions for specific customers or customer / business segments, and are built by integrating some of the existing off-the-shelf technologies from other providers – or even the existing infrastructure / solution used by the customer – blended with our own products and technologies to fit the specific need. The advantage of this approach is that due to reuse of existing products / technology of a 3rd party or SARANGSoft, the development time and effort is reduced significantly, resulting in much lower cost and delivery time frame. Also, since existing well-tested technologies are used to build the custom solutions, the quality is at least comparable to (possibly better than) a custom-built solution.

As an example, let's consider Data Backup for Windows PCs. Our own products, WinBackup Business, backs up data to local storage (file server / NAS etc.). It is already well-tested and is known to work very well in different scenarios, Windows versions, over the network (Windows domain and workgroup) etc. You can get a full Data Backup Solution built around WinBackup Business, where we'll recommend, provide, setup the suitable local storage technology (external USB drive or NAS or network drive) and cloud storage (AWS-S3 or Azure), setup our cloud data transfer tool, CloudScape, as well as the policies related to backup scope, rules, scheduling, archive upload to cloud, backup data lifecycle, data retention etc. We can even add custom features to WinBackup Business or change the UI to meet your specific needs. This approach will cost very little compared to designing a custom data backup infrastructure from scratch, take a lot less time, and have lot less risk associated.

You are most welcome to contact us with your needs for such solutions. You never know what all we have ready in our technology toolbox! Enhancing your existing IT solution or creating a more or less custom solution might not need that much time or cost after all.

Data Backup doesn't start and end with the software alone.
We design an optimum data protection mechanism for your organization with our data backup product, the right choice of local and cloud storage technologies, and the required process.
Result: Best value, protection, peace of mind.
IT Configuration Management
The constant challenges of managing IT networks.
IT Admins manage PCs & servers, hardware, software (& licenses), users & groups, security, performance, and more.
We deliver Configuration Management as you need it.
Result: Efficient, Secure, Managed IT network.
Digitization is not all about scanning papers!
For efficiency and security, convert piles of paper into digital resource.
We do it all for you – customize software, integrate with hardware / software / cloud, define archives & tags, access control, support.
Result: Complete digitization solution that works.
Small Business Operations
SMBs need simple technology for low cost.
Business solutions in Software as a Service (SaaS) model on subscription basis. For attendance, leave, payroll feed, project management & time tracking, and more.
Result: No upfront cost, low monthly fee, easy, and effective.
Scroll
Scroll