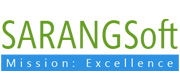 Call us:
USA: 425-378-3890
|
India: 33-2357-6094/6095
Product Information
Install Guide(s):
filexpertez V2.7 full install guide

Product Presentation:
filexpertez: for whom
All Windows PC users, specifically:

IT Admins for servers & client PCs

Users saving files on office PCs

Users saving personal files on home PC
What is CloudScape?
CloudScape is a unique cloud computing tool that seamlessly integrates cloud storage with local storage. Its Explorer-like user interface enables easy transfer of files and folders to and from cloud. CloudScape currently works with Amazon S3 and Microsoft Azure. Check it out on the CloudScape page.
Support
Our Products
Scroll
Scroll