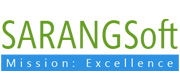 Call us:
USA: 425-378-3890
|
India: 33-2357-6094/6095
Product Information
Install Guide(s):
filexpertez V2.7 full install guide

Product Presentation:
filexpertez: for whom
All Windows PC users, specifically:

IT Admins for servers & client PCs

Users saving files on office PCs

Users saving personal files on home PC
What is CloudScape
CloudScape is a Windows application that seamlessly integrates -- including drag & drop, browsing, scheduled & manual sync (to cloud) -- cloud storage with local storage.
Its Explorer-like user interface enables easy transfer of files and folders to and from cloud (AWS-S3 and Azure).
Check it out on the CloudScape page.
Support
Our Products
Scroll
Scroll